Testimonials from grant recipients
2001 GRANT RECIPIENTS: VIRNA MOLINA AND ERNESTO ARDITO (ARGENTINA)

"The Alter-Ciné Foundation has demonstrated not only an exemplary honesty and efficiency, but also the true meaning of the word "compañero": companionship for the long haul. Through good times and bad, we never felt alone. Your support allowed us to construct and denounce, to fight for the dignity of our people, to be both human, the camera's eye, and to practice the art and craft of filmmaking."


Ernesto Ardito, co-director "Raymundo"



"The grant obtained from the Alter-Ciné Foundation provided us with an artistic freedom and the ability to express an independent point-of-view that were vital to making our film. This grant also allowed us to purchase our own editing equipment and to devote an entire year to post- production, which would have been impossible under film industry conditions in our country."

Virna Molina, co-director "Raymundo". Winner of 16 international awards, including Best Documentary at the Malaga Festival and the Audience Award at the Los Angeles Latin American Film Festival.


2002 RECIPIENT: SERGIO MORKIN (ARGENTINA)


"Over three years, I shot the film "Oscar" on a completely independent basis, borrowing money and camera equipment wherever I could, and recycling tape. When time came to edit the film, and my resources had run out, the Alter-Ciné Foundation awarded me a grant that allowed me to finish the film. Eventually my dream came true, and I travelled to Montreal to present "Oscar", an unforgettable experience, meeting and discussing my work with the Canadian public. I realise that we all share something in common that extends beyond borders".
Sergio Morkin, director "Oscar". Best Anthropological Documentary at the Argentina Human Rights Festival; JVC Award at the Guadalajara Film Festival; Special Mention, Festival del cine pobre de Cuba.

2003 RECIPIENT: HEMEL ATEHORTUA (COLOMBIA)


"Several years ago, I was wandering the streets of the neighbourhood of Santo Domingo Savio in Medellin, Colombia, where I live. It was full of impoverished, disenfranchised youth with no future, who have been shunned by society. Nine years later, I am moved to realise that life has allowed me to take up the camera rather than the gun. I thank the Alter-Ciné Foundation for giving me the opportunity to make a documentary in a country where filmmaking implies taking risks, even death. With the Alter-Ciné Foundation grant I made "Bajo todos los fuegos", a story that reflects hope in the face of an absurd and silent war, hope incarnated in the youth with whom I identify. Now more than ever, I wish there were 10,000 foundations such as yours around the world to help people like myself to make documentaries. Films that thrive to tell the world of specific realities inherent to all human beings, with voices far different than those reflected by corporate news agencies."
Hemel Atehortua, director "Bajo todos los fuegos"

2004 RECIPIENT: HECTOR GALVEZ (PERU)


"When Carlos Cardenas and I began filming the excavation of 69 bodies, victims of the Lucanamarca massacre, we knew instinctively that we had to make a documentary on this subject. So began the 5-year adventure that resulted in the documentary film "Lucanamarca". In the process, the Alter-Ciné Foundation gave us substantial support. In 2004, in the midst of production, we received a grant from your foundation: the very first financial support for our project. At a time when we were besieged by doubt and discouragement, support from the Alter-Ciné Foundation confirmed that our film was worthwhile and gave us the spirit and strength to complete our project".
Hector Galvez, co-director "Lucanamarca"

2004 RECIPIENT: KUMARÉ IKPENG (BRAZIL)


"At first, we were surprised to receive the grant from the Alter-Ciné Foundation because we didn't realise our story might interest people in a far-off country who knew nothing about us. This motivated us to pursue our work. Materially speaking, it allowed us to remunerate the community for participating in this film. Our parents and grandparents, who are also the narrators of the film, guided our choice of scenes to be dramatised. They also directed these sequences. It was important for us to remunerate them for their participation. "My First Contact" is a collective effort and I feel that is where its strength lies. Our thanks to the Alter-Ciné Foundation for having believed in and supported our project".
Kumaré Ikpeng, director "My First Contact." First Prize, Horizons DOKFEST Festival, Munich; Rigoberta Menchu Grand Prize, Festival Présence autochtone de Montréal; Award at the Brazilian Environmental Festival (FICA).

2004 RECIPIENT: RENATE COSTA (PARAGUAY)

"Before « Cuchillo de palo », no film had ever been made about the 35 years of Stroessner's dictatorship. This silence weighed heavily over the entire country.
Cinema is almost non-existent in Paraguay. Only a dozen films have been produced in this country. Therefore it was wonderful to be able to count on international support to trigger this production. It strengthened my project and gave me the courage to continue for the long haul. A grant from the Alter-Cine Foundation greatly helps the filmmaker during the process of creation because of the freedom and confidence it confers. This is unconditional support with no strings attached.
"Cuchillo de Palo" was born out of an intense internal process of acceptance. This is a film in which two generations confront each other: those who lived the dictatorship and remain silent; and those living under democracy with no idea about what transpired. Filming the present was a way to reconcile ourselves with our past and to better understand where we've come from, a means to appropriate who we are today."
Renate Costa, director of the film "Cuchillo de palo"

2005 RECIPIENT: NISHTHA JAIN (INDIA)


"Working with the Alter-Cine Foundation was like a breath of fresh air... I realised that trust can be a productive thing as well. No time-consuming paperwork, no senseless guarantees, no impossible deadlines, no exercise in power-play, but always a sympathetic ear. It's quite unbelievable. I'm extremely thankful that I got this chance to work with the Alter-Cine Foundation".
Nishtha Jain, director "At my Doorstep"

2005 RECIPIENT: OSVALDE LEWAT (CAMEROON)


"I feel very honoured at having been chosen by the Alter-Ciné Foundation. Your grant greatly facilitated my efforts to move ahead with a project that meant so much to me, a film I deemed important at this particular time, when invisibility and lack of concern seem to have become the institutional norm, even regarding highly serious issues. Beyond the financial support you provided, I also see your gesture as an invaluable moral support for a filmmaker like myself, dealing with subjects that are condemned by those who feel they are being targeted. For all this, please accept my deepest thanks".
Osvalde Lewat-Hallade, director "Une affaire de nègres". TV5 Award for Best Documentary, Festival Vues d'Afrique; Oxfam Image de femmes Award for engagement, courage and lucidity, and for the exactitude and human vision.

2005 RECIPIENT: MIKI REDELINGHUYS (SOUTH AFRICA)


"Documentary filmmakers working in developing countries often find themselves in the conundrum of being surrounded by a host of stories that demand to be told, and a lack of funds to tell them in the best possible way. When I first visited Hamburg, a tiny Eastern Cape village, on the banks of the Keiskamma River in 2004, I knew that I would make a film about this remote, but inspiring place. I wanted to be able to invest my time, to shoot a film over a period of 1-2 years. In 2005 I started filming Keiskamma, before we had any funders or broadcaster on board. Since we own our own camera equipment, we could do this, although travel to Hamburg from Cape Town (a two hour flight or 12 hour drive) did demand a certain hard cost investment.
I was in Hamburg, filming the heart of the film, when we received the news that we had received the Alter-Cine Fund. This great news couldn't have come at a better time! Not only did it help us financially, but also emotionally! It was a great honour and vote of confidence in the story of Keiskamma that a Canadian fund saw fit to support us. This boosted our morale and gave us the encouragement we needed at a difficult time in the production. It has always been a pleasure to communicate with the Alter-Cine Foundation, whose support and encouragement has been constant for the last 2 years. We hope and trust that the Alter-Cine Foundation will continue to support filmmakers from developing countries, often telling non-mainstream stories of people who don't have a voice in the world media! "
Miki Redelinghuys, director "Keiskamma, A Story of Love"


2006 RECIPIENT: MANOLO SARMIENTO (ECUADOR)




"The grant from the Alter-Ciné Foundation proved crucial to start my film. It allowed us to do field research, including the site of the plane crash that killed Jaime Roldos and his wife: an essential element in the development of our story. The grant encouraged us to proceed with confidence in our ideas and intuition, and confirmed that our approach was the right one.

It is important that a film such as ours be able to access various sources of funding so as not to depend on any one single funder, in order to preserve an independent point of view. The Foundation contributed to this. Lisandra and I are very grateful to you. The 50,000 people who have seen the film in theatres across Ecuador are proof that this grant was worth the investment. We hope that many other filmmakers benefit from your support in the years to come!"

Manolo Sarmiento, director of The Death of Jaime Roldos.



2007 RECIPIENT: KHADY SYLLA (SENEGAL)

"Financing is difficult to obtain for documentary films, which are wrongly considered to be a minor genre. Yet documentary requires investments, just as fiction does. My film required two weeks of location scouting, two shooting and editing phases which lasted two months each. The grant from the Alter-Ciné Foundation helped finance the second editing phase and allowed us to obtain the final results, the documentary "Le monologue de la muette". Thank you."
Khady Sylla, director "Le monologue de la muette"

2008 RECIPIENT: DIANA KUELLAR (COLOMBIA)

"I had written the story I wanted to tell in images and sound. I needed to find the money to make this project a reality. While surfing the net, I discovered the Alter-Ciné Foundation. I read its objectives and its documentary vision statement and I identified with it. I felt here was someone who could understand my ideas, and that's exactly what transpired.
From that moment on, Alter-Ciné became an unconditional ally of my documentary and my work as a filmmaker. The support was not merely financial, but moral and professional as well. In an unexpected manner, my film plot took an unpredictable twist that had not been part of the original written treatment. That is where Alter-Cine's support became vital, providing clarification and encouragement to forge ahead.
Today "Mamá Chocó" exists and Columbians have been able to discover a national reality that had been hidden from view. The film was well received at the Festival Atlantidoc in Uruguay, where it won Best Latin-American Documentary. This would never have been possible if the Alter-Ciné Foundation hadn't laid the cornerstone, giving me the impetus to continue and to truly embrace the profession of documentary filmmaker."
Diana Kuellar, director of "Mama Chocó"

2009 RECIPIENT: GONZALO MONTIEL (ARGENTINA)

The image of a leap
"Late one afternoon.
Seated in the green armchair.
Plunged deep into "Japón".
"Japón" was created this way :
At ground level,
Step by step,
meter by meter,
Shoulder against shoulder, From one man to the next.
The phone rings.
« Alter-Ciné is giving us a grant ».
On the same green armchair.
I leaped!
A sudden burst of incredible energy.
Recognition!
Repeated leaps followed
by the film's protagonists.
And then.
We were the same,
but not exactly the same.
Our vision was extended
Our confidence was refreshed and serene.
The faraway shoulders
Of faraway men Far
yet so very close. "
Gonzalo Montiel, director of "Japón"

2009 RECIPIENT: NOA BEN HAGAI (ISRAEL)

"My film "Blood Relation" documents the evolving relationship of two cousins, my uncle, Shmulik, a retired army general in the Israeli army, and Salma, a Palestinian woman living in a refugee camp.
I want to thank the Alter-Ciné foundation for providing funds for this film. Not only did the grant assisted me in exploring the past, it also provided me with some of the resources to film for four years the subtle intricacies of the evolving relationship between Salma and Shmulik, as they break bread together, and cope with their fears and mistrusts as Salma's son is arrested by the IDF in suspicion of terrorist activities.
The Foundation support allowed me to explore what it means to be a family in the context of a prolonged occupation. In Israel the film has sparked lively conversations about the conflict... offering its Israeli viewers new insights about reality and themselves. It is like gazing intimately into a mirror."
Noa Ben Hagai, director of "Blood Relation"
2009 RECIPIENT: ELIANE RAHEB (LEBANON)

"The grant from the Alter-Ciné Foundation helped to develop my film. When we made our application, the film was in its early stages and it was very difficult to convince international funding bodies that such a complex project could actually succeed. The grant supported our research phase (one and a half years) and allowed us to write a convincing script and shoot the pilot introducing our characters, all of which served to convince other funding agencies to support this ambitious documentary.
I would like to thank the Alter-Ciné Foundation for having believed in this project, and I hope other filmmakers with ambitious documentary projects will also benefit from your support."

2010 RECIPIENT: EMAD BURNAT (PALESTINE)

"I will not forget the moment when the Alter-Ciné Foundation decided to support my project. It was very important for me and the project to start the editing after many years of filming.
This money was the first money after its development. I appreciate Alter-Ciné Foundation for its support: you gave me the energy and the power to contention and finishing the project.
Thanks".
Emad Burnat, co-director of « 5 Broken Cameras »
2011 RECIPIENT: NICOLAS ENTEL (ARGENTINA)

"The Alter-Ciné Foundation grant was more than merely a financial contribution. Aside from the money, it encourages filmmakers in mid-production who might wonder if they are on the right track, and it legitimizes the project for numerous other investors, foundations, festivals and broadcasters. Since receiving this grant, I have continued to promote your foundation with other directors and on social media."
2011 RECIPIENT: SANTIAGO EISTENOU (MEXICO)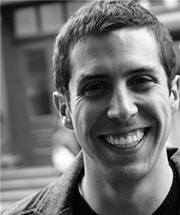 " I spent five years making The Years of Fierro. It was never easy to find the funding. The Alter-Ciné grant was at once the push that let me complete the film, as well as a moral shot in the arm, attentive and enthusiastic. The Foundation gave me the freedom to find the best way forward, with good observations during editing.

At one particular moment, when the process was complicated, a Foundation member sent me an email: Don't be discouraged. A film is almost always a tough nut to crack! The good thing is that, when we arrive at the end, we forget all the problems we faced. That person was right. I thank the Foundation for helping me reach the end of this film".

Santiago Eistenou, director of The Years of Fierro.


2011 RECIPIENT: RYLEY GRUNENWALD (SOUTH AFRICA)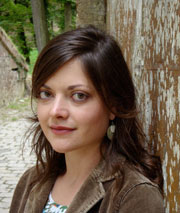 "The grant from Alter-Ciné Foundation was absolutely essential to the creation and success of The Shore Break. Alter-Cine Foundation's support came at a crucial time, enabling us to capture the story when we needed to most. Alter-Ciné Foundation's grant also created a snow-ball effect by giving other financiers and development programs confidence that the project was worthy of support. In addition to the grant Alter-Ciné Foundation also gave us much needed advice throughout the process, pitched with us at the 2012 Hot Docs Forum and was there to congratulate us at our Hot Docs 2015 premiere. We are really grateful and proud to be Alter-Ciné Foundation grantees. Many thanks."

Ryley Grunenwald, director of « The Shore Break ».


2012 RECIPIENT: AHMED NOUR (EGYPT)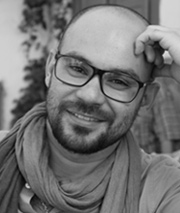 "I would like to sincerely thank you Alter-Ciné Foundation, not only for the grant, but also and mainly for the wonderful human experience I have touched with you during all steps of our collaboration. You weren't just a funder, you have been a sincere member of the film's family, this is something you have created. I believe you really love the films you support, you really love to see them happen and to see them successful. Please go on doing just this, and please try to support more films whenever you are able to".

Ahmed Nour, director of Waves.


2014 RECIPIENT: CHANDRASEKHAR REDDY (INDIA)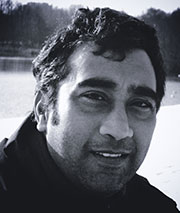 "One was aware of the remarkable films and the passionate filmmakers that Foundation Alter-Ciné has supported though the years, and so it was a true privilege to be selected for the award. And the support, of course made it possible to bring the film to completion.

However, what has been overwhelming is, to know that it comes from people who seem to precisely understand the intentions and appreciate the reasons one has been laboring on the film all these years. Beyond the financial support, the tremendous belief and resources they have backed the film with has provided huge motivation to achieve the film one set out to make. I do sincerely wish that many more documentary filmmakers should continue to benefit from their extraordinary support in the coming years".

Chandrasekhar Reddy, director of « Fireflies in the Abyss »


2015 GRANT RECIPIENT: ALBERTO SAUL ESTRADA (MEXICO)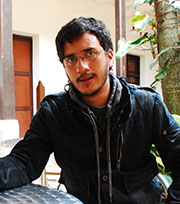 "It was a great honour to receive support from the Alter-Ciné Foundation. Since the beginning, your foundation has made possible the completion of so many films in defence of human rights, across continents. These films serve as our points of reference. For our project, your support allowed me to get going. We had no other financing in place, and I will never forget your confidence in us. We hope that we met your expectations".

Alberto Saúl Arnaut Estrada, director of « Hasta los dientes »


2017 GRANT RECIPIENT: VALENTINA LLORENS (ARGENTINA)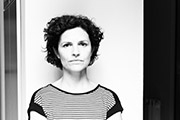 La Casa de Arguello is an intimate film that required self-direction and independence. I filmed my grandmother, my mother and my family, over a period of 17 years. I worked alone, wanting to preserve as much intimacy as possible, in all circumstances. Capturing those moments that « tell » the story meant taking time to observe the evolution of characters, as with my grandmother whom I filmed from the age of 80 to 97 years (…). First person stories such as this require more time for the filmmaker's creative process to emerge. Being able to count on the support of the Alter-Cine foundation allowed me to improve the quality of the production by respecting the internal processes spread over so many years that this documentary required. Many thanks!

Valentina Llorens, director of « La casa de Arguello »